Lyndsey was my saving grace!
Lyndsey was amazing to work with! She not only worked with me, but she was willing to work with my mom and my mother in law. She coordinated an amazing wedding and I couldn't have done it without her.

She took my numerous phone calls and even more text messages. She was on top of every detail and provided insight about previous vendors that she had worked with. Lyndsey took my budget into consideration and advised here and there where you could save. On top of that she was there when I met with some of my other vendors - she took everything into consideration and told us what was considered necessary and what wasn't which is great because this was my first time planning a wedding so I didn't know what I needed. Lyndsey really takes your interest to heart and is willing to stand up for you to make sure you get what you want.

She also has a great stash of decorations which really helped pull the look I was going for into place.

Everyone had a blast and we really couldn't have done it without her.
~Emma, 2019
Absolute Perfection!
Planned to Perfection of the Bluegrass was just that....perfection! We stumbled across them while I was looking at wedding venues with my daughter. As soon as I met Betsy, I was hooked and very relieved that someone so organized and thorough would be taking care of my daughter's special day. From start to finish the communication was amazing and Betsy made sure to consult me about every detail before anything was decided or signed. She set up all of the meetings with the vendors and went with us to make sure that we were well informed and happy with our choices. She handled all of the communication with the contracts and helped me make special requests to the vendors.
The venue, DJ, caterer, flowers, and decorations all flowed together so well and made my daughter's day everything she could have dreamed of and more. Betsy and her team planned and managed everything to perfection and I couldn't imagine having to do all of that without them. She and her team are absolutely going to plan my oldest daughter's wedding when her time comes. It would be a mistake not to use them to plan your big day. Absolutely no regrets, and I feel like I have a new friend. Love you and thank you for such beautiful and perfect memories.
~Margaret, 2018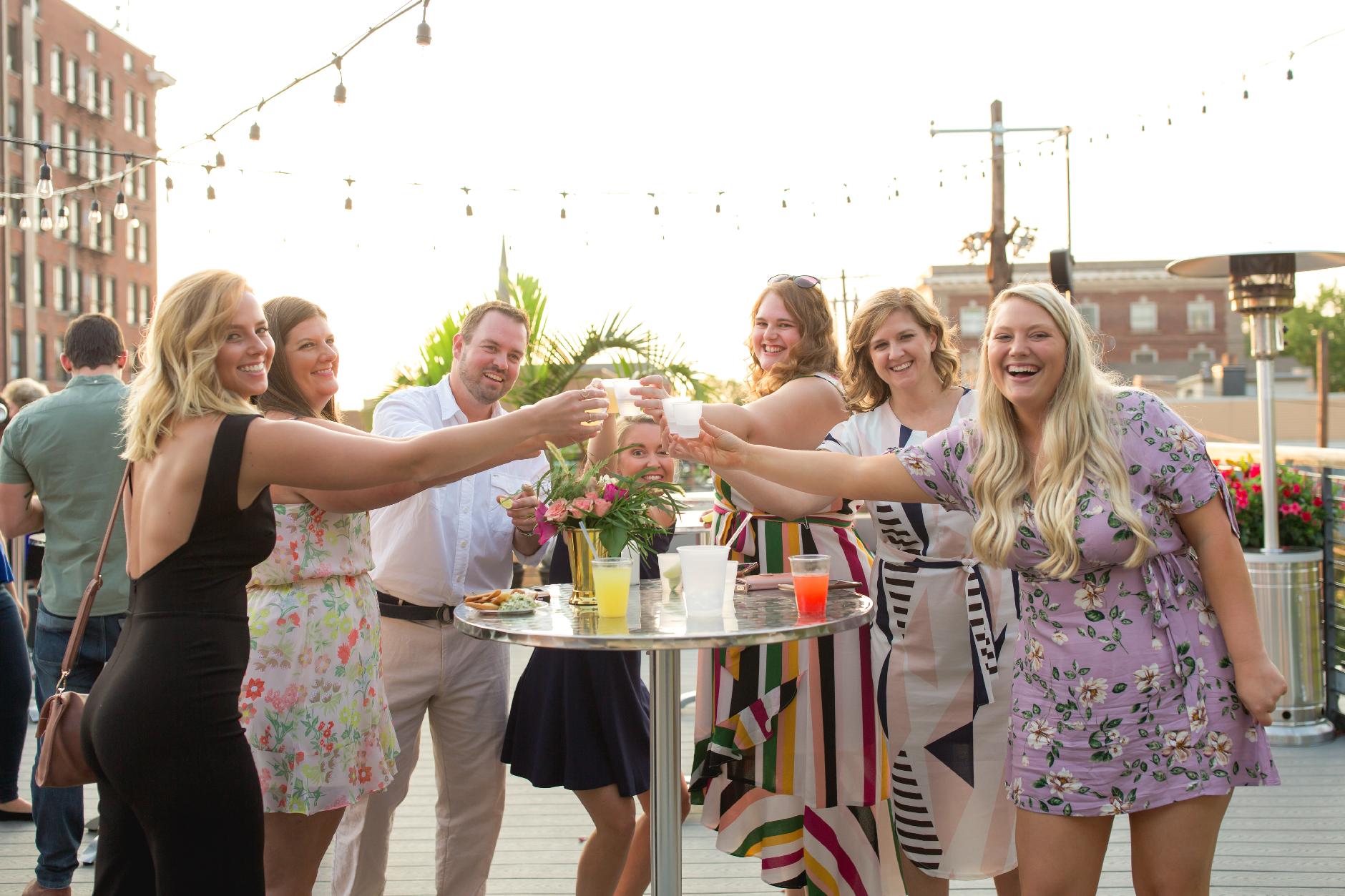 image by Kevin & Anna Photography
Highly Recommend!
We hired PtoP less than a month before our wedding to help us with the day-of coordination and it was one of the best decisions we made! Julia was able to meet with us on short notice a few weeks before and helped us nail down all the final details, a lot of which we had not even considered. On the day of the wedding, we only had to show up and enjoy the day. Julia worked so hard to make sure everything went perfectly - and it did!
~Courtney, 2019
Appreciate so much!
Thank you so much for everything you did to make our day exactly what I always dreamed it could be! Thank you for working your tail off the day before as well as the day of! Lori, we appreciate you more than you know!
~Macy, 2019