Many of our clients ask us WHY they should hire a wedding planner or wedding coordinator? Or, they ask the difference between a planner and a coordinator. Another common question is, how do we justify your fee? Whatever your question, please contact us for a free consultation at any point in your wedding planning process.
Below is a working list of our most commonly asked questions.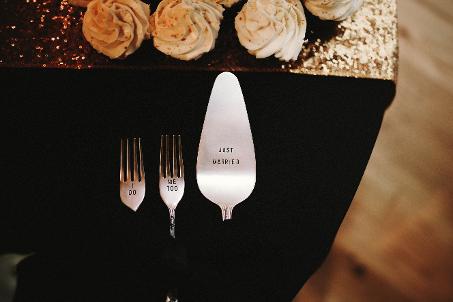 Why should we hire a Wedding Planner or Wedding Coordinator?
The reasons behind this decision vary greatly. The most common are:
For organizational help. Depending on your personality, staying organized can be easy...or, it can be rather difficult to keep up with contracts, payment due dates, and vendor requirements. A wedding professional can help you stay on track!
Budget assistance. Whether paying for the wedding yourself, or receiving help from family, weddings can get expensive. A wedding planner can assist with not only keeping you within budget--he or she may actually save you money.
Stress. Let's be honest, planning a wedding can be overwhelming! We can help to alleviate the stress and sift through the choices. We take care in watching over your vision, style, and budget.
Efficiency. To ensure the day of the wedding goes smoothly. You will hire at least 6 and potentially up to 20(!) wedding vendors. Since you cannot be in two places at once--a wedding coordinator helps to oversee, manage, and organize everyone involved.
Fun! As much as they want to help, offer to help, and try to help, be sure to let family and friends be guests. Ensure they have a great time at your wedding by hiring professionals to handle the details.
Whatever your reason, Planned to Perfection of the Bluegrass can help!
What is the difference between a Wedding Planner, Wedding Coordinator, and Wedding Designer?
Many people use these terms interchangeably. At Planned to Perfection of the Bluegrass, the distinction is clear. A Wedding Coordinator collaborates with her client on the wedding day plan and responsibilities, but all details are planned by the bride and groom in the months and weeks leading up to the wedding day. All appointments, tastings, choices, and decisions are made by the bride and groom.
A Wedding Planner not only collaborates with her client on the details of the wedding day, but ensures the bride(s) and/or groom(s) stay within budget, meet their goals, and overall assists with creating their wedding day exactly as envisioned. A Wedding Planner aids in making appointments, scheduling, weighs in on decisions based on experience, and has a thorough understanding of the wedding budget, vision, and style.
A Wedding Designer is a newer member of the wedding team of professionals. This is a person that brings your vision to life! Much like an interior designer for your home or office, a Wedding Designer can help you create the look and feel of your wedding day.
In all instances, a reputable wedding professional should help you stay on task, help create a wedding day schedule or timeline, and foresee potential issues that may arise. At Planned to Perfection of the Bluegrass we can take care of any and all of these elements for your wedding day.
If we want to hire you, when should we call to check your availability?
As soon as possible! Planned to Perfection of the Bluegrass clients call anywhere from 3 weeks to 24 months from the date of the wedding. If your wedding date is on or near a holiday, please call to check our availability now! Each season of the year is different, so contact us as soon as you can.
My venue has an event coordinator, can we just use him/her to plan and coordinate our wedding?
Possibly, but note that while a venue coordinator is an experienced professional, he or she is working for the venue and may be restricted on the level of service he or she can provide. An independent wedding planner and coordinator is working for you. At Planned to Perfection of the Bluegrass, we love working with venue coordinators! They know their property and facility better than anyone. They also know that we are the appropriate contact when they have questions or last minute needs on your wedding day.
Will you help us find event and wedding vendors?
Absolutely! We have two basic wedding packages, one where you do the planning and another where we help with planning. With either service, we are happy to recommend vendors that will both fit your budget, and match your style and personality.